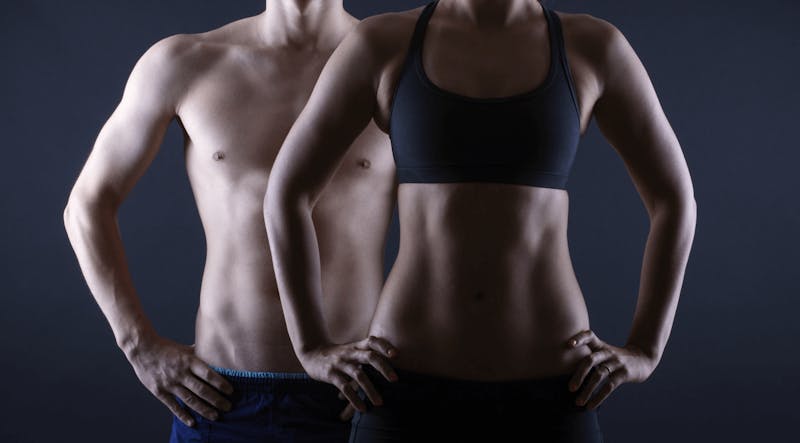 Dr. Eric Barker | 08/29/2021
More men and women want to improve their physical appearance and health. When traditional weight loss programs fail to hit their desired goals, noninvasive treatments, like EMSCULPT NEO at Peak Plastic Surgery Center, can burn fat and build muscle at the same time.
One of the latest options in body sculpting innovations, EMSCULPT NEO is a treatment that uses a combination of high-intensity focused electromagnetic (HIFEM+) and radio-frequency energy to reduce unwanted fat by up to 30%, tone and build your muscle and improve your overall appearance. So, are you ready to enjoy your body contours with this cutting-edge procedure in Denver, CO? Learn about EMSCULPT NEO results and more by scheduling an office visit with plastic surgeon Dr. Eric Barker.
Body sculpting for men and women
When you have stubborn pockets of fat, you may try changing your diet or repeating the same old workout routines. This may not be enough for areas like the abdomen, buttocks, inner and outer thighs, arms, and calves. Premium body sculpting treatments with EMSCULPT NEO is a noninvasive way to burn fat and build muscle for a leaner look.
Sometimes, people confuse body sculpting with losing weight. Actually, it's about reshaping your body for a better and healthier life. For example, men achieve a leaner and more toned muscular appearance with EMSCULPT NEO. This helps with future workouts and provides a much-needed boost of confidence. Women will also enjoy losing unwanted fat while toning muscles. They will enjoy enhanced contours that make their bodies seem slimmer in some places and curvier in others.
What is EMSCULPT NEO?
Procedures like liposuction are more invasive and require recovery periods after surgery to heal. Instead of surgery or invasive procedures, the EMSCULPT NEO system uses HIFEM+ and radiofrequency energy to stimulate rapid muscle contractions and target fat at the cellular level. Just one session of EMSCULPT NEO at our office in Denver, CO is the equivalent of 20,000 manual squats or crunches! Patients have no downtime after the treatment, experience no discomfort and most men and women compare the feeling to an intense workout at the gym. Benefits of EMSCULPT NEO include:
Nonsurgical and noninvasive

Generate clinically-proven results

Tone and strengthen muscles

Visible fat reduction
What makes EMSCULPT NEO different?
As we mentioned, there's no surgery or long downtimes involved with EMSCULPT NEO results. The HIFEM+ and radiofrequency energy simply pass through your skin and target unwanted fat and build/contract muscles without damaging the surrounding tissue. Fat cells are then naturally flushed away by your body over time. Keep in mind that Peak Plastic Surgery Center recommends a total of 4 visits to achieve your ideal look, especially if you want more dramatic changes. EMSCULPT NEO results are typically seen immediately after your last session, however, the results only continue to improve over the following 2-3 months.
Burn fat and build muscle
Body sculpting treatments are a popular choice for people who want to transform their bodies. Men and women in Denver, CO can both take advantage of what EMSCULPT NEO has to offer. If you are ready to make a change and learn how EMSCULPT NEO works, get an assessment with the trained team at Peak Plastic Surgery Center. Dr. Eric Barker can explain how the process works and ensure your cosmetic goals are met.