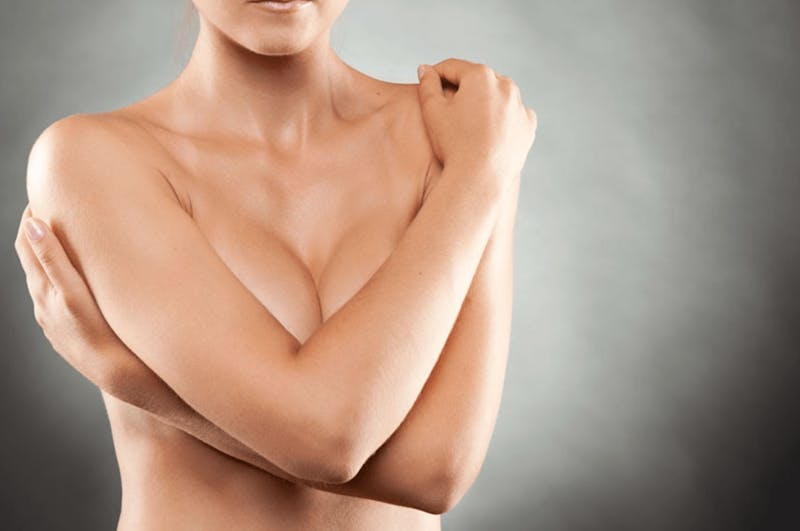 Dr. Eric Barker | 07/16/2021
Breast augmentation has helped many women achieve proportional, fuller, and more youthful breasts. While surgeons will do everything in their ability to create safe and successful results, breast revision surgery may be required in the future. When this situation does occur, ensure you choose a plastic surgeon that will provide you with the most comprehensive care and surgical planning to ensure you have a positive experience and outcome. The good news is that experienced plastic surgeon Dr. Eric Barker can remove and/or replace your implants during a breast augmentation revision and ensure you receive a beautiful look you can enjoy for years to come.
So, what goes into breast revision surgery? The answer depends on your individual needs and circumstances. Learn about our breast rejuvenation techniques by speaking with the specialists at Peak Plastic Surgery Center. Our Denver, CO, clinic can perform a breast assessment and discuss all your options for a revision procedure.
Why do I need breast revision?
Even though breast augmentation is one of the most performed cosmetic procedures in the U.S, results are not designed to last forever. That's because it's normal for your breast shape to change over time and due to factors like weight fluctuations, pregnancy and breastfeeding. Some women have medical complications from breast implants, while others simply change their minds and desire smaller or larger implants after surgery. Some reasons women consider breast revision include:
Asymmetry: As we mentioned, factors like weight fluctuations or childbirth can change the shape of your breasts. This may result in visible asymmetry. During breast revision surgery, Dr. Eric Barker can revise your previous augmentation to ensure an aesthetically pleasing result.

Capsular contracture: This medical condition causes scar tissue formation around the implants. Capsular contracture can make your breast tissue to become displaced, feel rigid or even cause pain. Breast augmentation revision surgery for capsular contracture includes removing the scar tissue/capsule while also replacing your previous implants to relieve your symptoms.

Ruptured implant: Age or physical trauma may lead to deflated or ruptured implants. Dr. Eric Barker can remove the affected implant, replace it, and ensure you have symmetry in your breasts again.

Cosmetic changes: Some women decide to have smaller or larger breast implants after years of enjoying great results. Breast revision surgery for this situation will adjust your look and make sure your breasts stay youthful-looking long-term.
How do I prepare for breast revision?
Breast revision is not one size fits all when it comes to our patients. Peak Plastic Surgery Center in Denver, CO will tailor your procedure to provide you with a customized plan according to your needs and goals. We will complete a comprehensive physical examination and full patient medical history to ensure you are taken care of in a complete holistic approach. Patients are encouraged to ask questions, so they understand all aspects of their breast revision. Dr. Eric Barker will spend as much time as needed to ensure you are comfortable with you decision to proceed with revision surgery.
While secondary surgery can sometimes be more challenging than your original breast augmentation, our team can review all the details during a breast assessment and let you know what to expect. This includes the surgery itself as well as the recovery process. Dr. Eric Barker is sure to use advanced surgical techniques and tools to make sure you are satisfied with your new outcome.
Discover your options for breast rejuvenation
If you're unsatisfied with your breast augmentation or are seeking new cosmetic solutions for your breasts, set up a consultation with Dr. Eric Barker at Peak Plastic Surgery Center. Our staff is trained to correct issues like breast asymmetry, capsular contracture, ruptured implants, and more, even if you did not get your original surgery at our facility. Our staff understands that breast surgery is delicate and strives to create treatment plans that meet your needs and preferences. Learn more about breast revision by calling for an appointment in Denver, CO today.