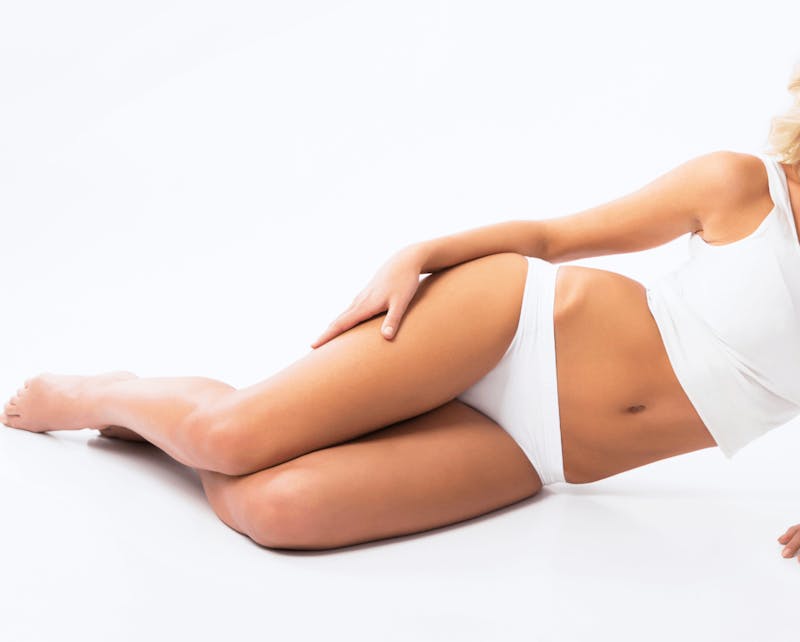 Dr. Eric Barker | 01/14/2021
Plastic surgeon Dr. Eric Barker is pleased to offer mommy makeovers to Denver, CO women who want to restore their pre-pregnancy physique. A mommy makeover at Peak Plastic Surgery Center is a cosmetic surgery that incorporates a series of procedures to sculpt the body and breasts that include a tummy tuck (abdominoplasty) as well as a breast augmentation with or without a breast lift. The goal of mommy makeover surgery is to restore the breasts to a more youthful shape and position while also removing excess skin on the abdomen, and tighten the remaining tissues/abdominal musculature to achieve a slimmer silhouette. A mommy makeover often includes liposuction as well to target specific problem areas on the body. Dr. Barker has been performing mommy makeover surgeries for many years and has helped countless women in Denver, CO achieve their aesthetic goals. To discover more on how to prep for a mommy makeover, continue reading.
How is a mommy makeover performed?
A mommy makeover is a highly customized procedure that uses general anesthesia in a licensed Surgical Center. During your preoperative visit, Dr. Barker will discuss in depth all of your concerns and develop a customized surgical plan to address them. This body contouring procedure is designed to restore the pre-pregnancy lift and shape of the breasts, re-tighten abdominal muscles, remove loose/stretched abdominal skin as well as stubborn pockets of fat from designated areas on the body after pregnancy. Dr. Barker will use his expertise to place all incisions discreetly, ensuring scars are hidden. This is done so women will be comfortable wearing clothes and bathing suits without becoming self-conscious about their post-operative scars.
What is included in a mommy makeover?
A mommy makeover is uniquely tailored to the needs of each patient but it often includes:
Preparing for mommy makeover surgery
Cosmetic surgery is not a weight loss solution. If you are considering a mommy makeover, you should be at or near your goal weight. We understand that this can be challenging, but being as close as possible to your ideal weight will help yield optimal outcomes. During your initial consultation at Peak Plastic Surgery Center in Denver, CO, Dr. Barker will assess your current concerns and will work with you to develop a customized surgical plan to address each of them. If you feel as though you are not at your ideal post-pregnancy weight, Dr. Barker will be happy to give recommendations on how to lose those last few troublesome pounds. Each patient should feel comfortable with Dr. Barker, his staff, and the overall surgical plan to ensure the process is as stress-free as possible from beginning to end.
When is the best time to get a mommy makeover?
The best time to undergo a mommy makeover is when:
Your body has had ample time to recover after pregnancy (typically recommend a minimum of 6 months)
You have achieved your post-pregnancy goal weight
You do not wish to have further pregnancies
It's very important to understand that any future pregnancies and extreme weight gain will alter your mommy makeover results. Dr. Barker does not recommend mommy makeovers to women who still plan on having future pregnancies given the natural change in your abdominal contour that comes with pregnancy. If this is a concern, Dr. Barker may recommend other minimally invasive options for your abdomen that can help you achieve your aesthetic goals until you are ready to undergo a full mommy makeover.
Questions to ask before having a mommy makeover
Some great questions to ask Dr. Barker during your initial mommy makeover consult include:
Which procedures should I include?
Where will my incisions be placed?
How long will my incisions be?
Will my incisions be visible after surgery?
What will my recovery be like?
How long will it take for scars to heal?
When will I see my mommy makeover results?
Mommy makeover Denver, CO
Considering a mommy makeover? Please call Peak Plastic Surgery Center in Denver, CO today. Plastic surgeon Dr. Eric Barker will be happy to discuss your aesthetic goals and how a mommy makeover may be right for you.