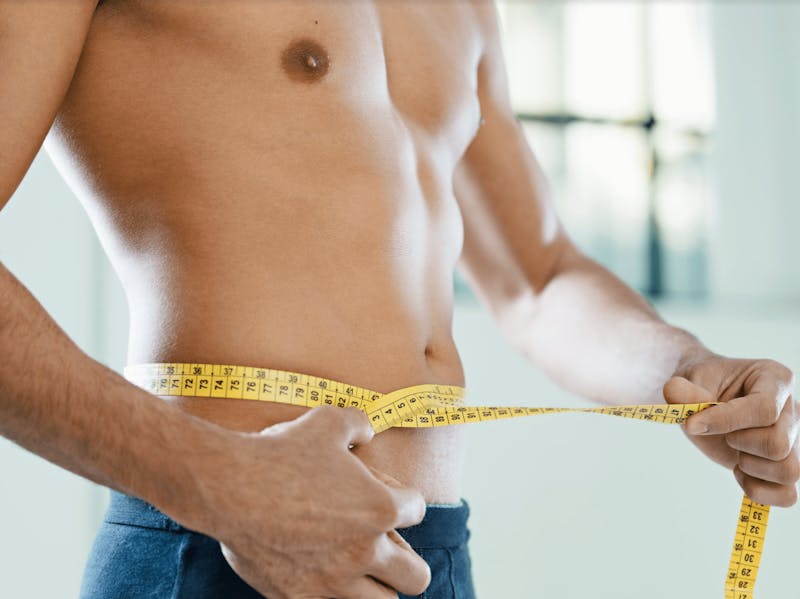 Dr. Eric Barker | 10/25/2021
It's normal for men to have some areas they feel self-conscious about. The good news is that male body contouring is wonderful option for men with numerous cosmetic procedures available. Peak Plastic Surgery Center can help you achieve the perfect physique with a wide range of options ranging from non-invasive to surgical.
So, what can we address at our clinic in Denver, CO? Body contouring areas and procedures will include the upper arms, abdomen, back/waist/hips, buttocks, thighs, and calves. And because we offer both surgical and nonsurgical body sculpting treatments, it's easy to find the best option for your needs!
Plastic surgeon Dr. Eric Barker, who is a specialist in body surgery, can remove excess or hanging skin, reduce stubborn fat, and improve your overall shape with multiple options. These may include surgical excision, VASER liposuction, fat transfer surgery, and more in Denver, CO. Explore your options and see if you're a candidate by calling for an appointment.
Why would I benefit from male body contouring?
Excess skin and fat pockets can occur for many reasons. As men grow older, the effects of gravity start to take a toll on their bodies. Genetics and weight gain also play a big role. Male body contouring can help target these issues so you can feel confident in your skin again. Feel free to enjoy time at the gym or the beach without worrying about unwanted or negative attention. Benefits of treatment include:
Improved physique with enhanced contours and features

Renewed confidence

Boosted self-esteem
What procedures does Dr. Eric Barker offer at Peak Plastic Surgery Center?
There are many ways our team can enhance and contour your body. We offer surgical procedures to remove excess breast tissue found in men (gynecomastia), as well as VASER liposuction, arm and leg lifts, and fat transfers for other areas. For men with excess abdominal skin, an abdominoplasty will removes that unwanted sagging skin so you can have a more toned and fit appearance.
So, what about nonsurgical options for body sculpting in Denver? One option that is very popular at Peak Plastic Surgery Center is EMSCULPT NEO®, which is designed to reduce fat while toning and bulking the underlying muscle in a non-invasive manner. This treatment may be perfect for men with mild to moderate issues who aren't quite ready for plastic surgery. Dr. Barker can review your options to help you decide if male body contouring is right for you.
What kind of recovery time can I expect?
Peak Plastic Surgery Center can help you achieve specific cosmetic goals if you're feeling self-conscious about certain issues. We'll take a holistic approach and recommend a customized plan for your body type and desired results.
You should expect all male body sculpting procedures to have some amount of downtime, but it depends on what we choose during your assessment. Dr. Barker will work with you to ensure your experience is easy and your recovery is as smooth as possible. You will receive a customized plan for every step of your procedure and recovery so you can rest assured you will have the best results possible with the fastest and most comfortable recovery possible.
Sculpt and enhance your body
Body contouring is an ever-growing popular option for men and women, but recently has it become more tailored specifically to male needs. As a plastic and reconstructive surgeon who specializes in body cosmetic surgery, Dr. Barker will ensure all of your goals are discussed and met. It's time to finally deal with those pesky problem areas and make them a thing of the past. You owe it to yourself to get male body contouring at Peak Plastic Surgery Center. Allow Dr. Eric Barker and our team of professionals to help you achieve results. Call our Denver, CO office to learn about the different body contouring areas we offer.