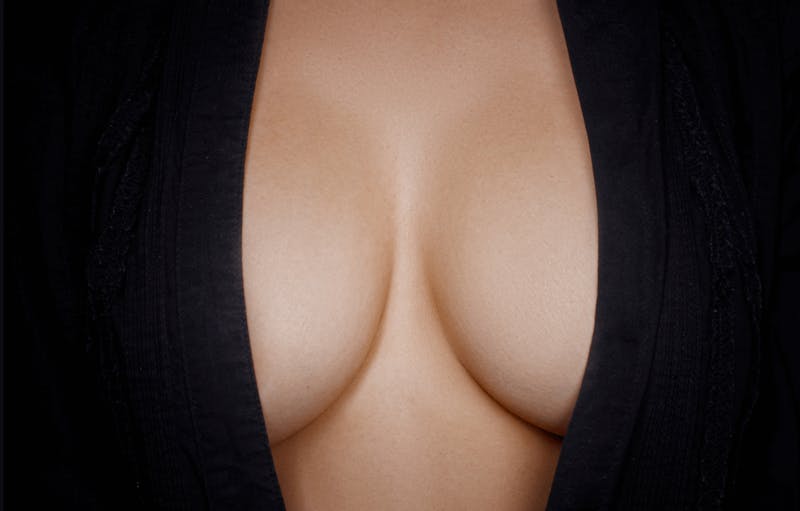 Dr. Eric Barker | 11/21/2021
Many women lose breast volume due to life events like pregnancy, weight loss, and natural aging. If this causes feelings of embarrassment or self-consciousness about your body, you may be a candidate for breast augmentation in Denver, CO. Plastic surgeon Dr. Eric Barker knows how to address many common concerns related to breast size, shape, and even nipple position.
While breast augmentation can provide gorgeous and voluminous results, it's not always something you want to rush into. We recommend calling Peak Plastic Surgery Center for a breast assessment. This allows our team to get to know you and your concerns. Call one of our cosmetic surgery specialists so we can answer your questions and help guide you through the process.
What causes loss of breast volume?
There are many reasons why you have volume loss in the breast, and these issues vary by patient. Pregnancy, breastfeeding, and age-related changes in the skin and tissue around the breasts are most common. Sometimes, these issues occur at the same time. Significant weight loss can also change the shape of the breasts.
Breast augmentation is usually performed on women who have gone through these changes. However, women with a history of naturally small or asymmetric breasts may also benefit from this procedure. Dr. Barker can add breast volume in a way that balances your figure and enhances your appearance.
What is involved in a breast assessment?
A consultation allows Dr. Barker to review your medical history, perform a physical examination, and discuss realistic results that can be achieved through surgery. You'll also receive information about implants, including natural-looking teardrop implants. If you're a good candidate, we create a personalized cosmetic surgery plan based on your body type and goals.
Benefits of breast augmentation in Denver include:
Increased fullness and projection of the breasts

A fuller figure

Improved self-confidence

A more balanced silhouette
Which breast implants are best for adding volume?
All implants have the ability to add volume to the breasts. Factors that influence results include filling material and size. Silicone implants are preferred by most women because they provide a more natural feel. Patients at Peak Plastic Surgery Center are also given different breast implant shapes, to achieve their desired look.
What will my results be like?
Breast augmentation results vary depending on the size and type of implant that's used. Our patients are excited to enjoy increased breast size and projection. You might also notice improved contours and more balanced proportions with your figure.
We're committed to helping you achieve effective results that look natural and rejuvenating for your body type. After the surgery, you can wear a wider variety of clothing and feel more confident. Your breasts will look natural and attractive, and you'll feel like yourself again. After a while, you may even forget that you've had this procedure done!
Restore breast volume through cosmetic surgery
Over time, natural aging and pregnancy can cause your breasts to lose some volume. Breast augmentation can be a wonderful option for women who want to restore their look. When you're ready to make a change and do something about your appearance, speak with Dr. Eric Barker about teardrop implants and more in Denver, CO. Peak Plastic Surgery Center can provide excellent outcomes you can feel great about.